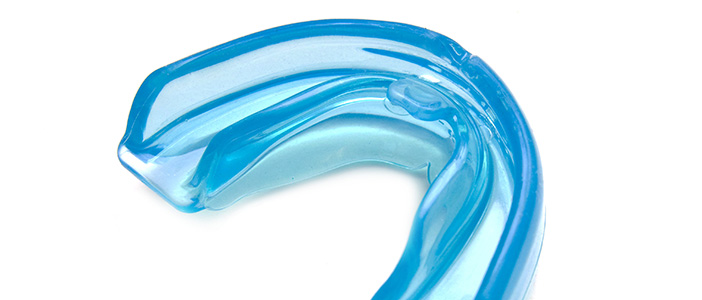 by DR. JOSEPH THOMPSON | Featured on Ask an Orthodontist
A lot of people enjoy watching sports and participating in sports activities.  It's exciting when we see our team or the underdog come back and win the game.  Some parents are concerned about their children playing sports while they have braces on their teeth.  The question often asked is, "Are there any limitations or sports that my child can't participate in?"  During orthodontic treatment with braces, a child can play any sport.  However, we have to be careful to protect our lips and teeth from injury.  The best way to protect our teeth is with an orthodontic mouth guard.
Orthodontic mouth guards are different from a regular mouth guard.  First the regular mouth guard is thermoplastic.  Before using it, you have to heat the regular mouth guard and bite into it to create imprints of your teeth.  This is a problem with orthodontic treatment.  As the orthodontist moves your teeth, the regular mouth guard will try to move the teeth into an old position going against the tooth movement we want.  Or eventually the teeth will move so much that the regular mouth guard will not fit any more.
https://www.mcbiermann.com/wp-content/uploads/2015/09/orthodontic-mouth-guard.jpg
300
702
mbiermann
https://www.mcbiermann.com/wp-content/uploads/2014/09/lgoo.png
mbiermann
2015-09-23 02:29:23
2015-09-23 02:29:23
Can I Play Sports with Braces on My Teeth?