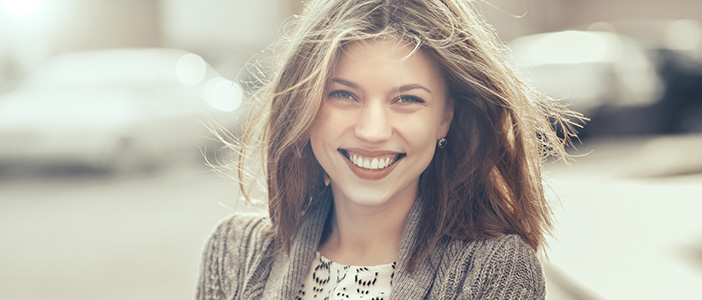 Article by Joanne Barker | Featured on WebMD
With selfies and instant photo sharing, a camera-ready smile is great to have. You don't need to be a celebrity to know how to flash a glowing grin, though. Follow these steps to get pictures you'll be happy to send to your friends.
No. 1: Be natural.
When it's picture time, smile gently. That way, your face looks relaxed. Your mouth opens slightly, and your lower lip matches the curve of your upper teeth.
It's the opposite of the quick smile that flashes across your face when you see an old friend. That makes your eyes squint and your neck muscles tense, which can make for an awkward-looking photo.
No. 2: Stand up straight.
Does your smile sometimes make you look like you have a double chin? Then watch your posture. "If you slouch or your head is too bent forward, you won't like how your smile looks," says Pamela McClain, DDS.
Her suggestion: Turn your head slightly and drop your chin so your face is not completely square with the camera.
https://www.mcbiermann.com/wp-content/uploads/2015/08/photogenic-smile.jpg
300
702
mbiermann
https://www.mcbiermann.com/wp-content/uploads/2014/09/lgoo.png
mbiermann
2015-08-29 01:10:22
2015-08-29 01:10:22
5 Tips for a Photogenic Smile