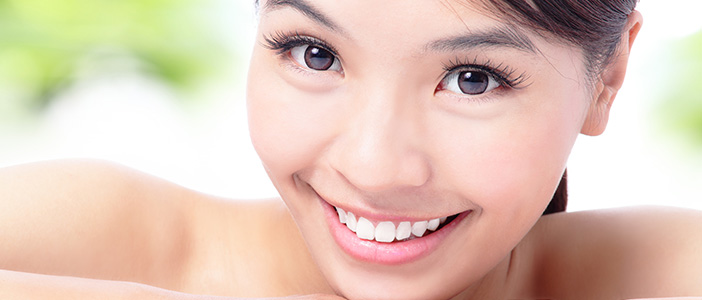 Watch What You Eat After Teeth Whitening
Blueberries, wine and soy sauce stain while cheese, firm fruits and veggies 'scrub.'
Eating certain foods and avoiding others can help keep your teeth white after you've used an at-home whitening kit or had cosmetic bleaching, an expert says.
"For many individuals who have had good results with either dentist-directed or over-the-counter whitening techniques, a significant concern is how to keep the teeth white after bleaching," Dr. Raymond Garrison, professor and chairman of the Wake Forest Baptist Department of Dentistry, said in a Wake Forest Baptist Medical Center news release.
"We now know that there are foods that actually help to keep your teeth white rather than stain them. In fact, it may help patients avoid the time and expense of whitening retreatment."
Firm fruits and vegetables such as apples, green beans, cauliflower, carrots and celery help scrub teeth while you chew. They also help promote the flow of saliva, which neutralizes acids and protects teeth, Garrison said.
Dairy products, especially those high in calcium, and cheeses also help keep teeth white. The lactic acid in these products helps prevent decay. Harder cheeses also help remove food particles left on the teeth.
People should avoid or limit consumption of foods and other products that stain teeth, such as tobacco, soy sauce, soft drinks, red and white wine and blueberries.
While bleaching is an effective method for whitening teeth, it can cause short-term effects such as sensitivity. Too many whitening treatments can lead to permanent damage, such as erosion of tooth enamel.
Before you undergo bleaching or use teeth whitening kits, consult a dentist, Garrison advised.
---
Looking for an orthodontist in Beaverton, Oregon? Biermann Orthodontics is a cutting-edge orthodontic practice that serves Beaverton and Molalla, OR, and focuses on providing world-class customer service and efficient treatment. We strive to create stunning smiles in the shortest amount of time without ever sacrificing quality.
Visit our Locations page to find a clinic near you, or schedule an initial consultation.
Biermann Orthodontics
503-690-0722
17885 NW Evergreen Parkway, Suite 200
Beaverton, OR 97006
https://www.mcbiermann.com/wp-content/uploads/2015/06/teeth-whitening.jpg
300
702
mbiermann
https://www.mcbiermann.com/wp-content/uploads/2014/09/lgoo.png
mbiermann
2015-06-06 22:01:44
2015-06-06 22:01:44
Watch What You Eat After Teeth Whitening