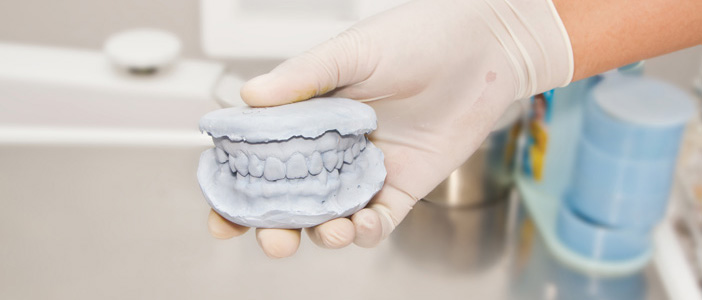 Help! Did I Stain My Braces?
One of the most common questions we get on ArchWire's Metal Mouth Forum involves ceramic brackets stained from foods, particularly curry. Well relax, your brackets are NOT stained. The brackets themselves are still white, but the elastic ligatures have become stained. The ligatures are those little rubber bands on each bracket that hold the arch wire in place.
Yes I know, the brackets look stained. But believe me, in most cases, it's only the elastic ligatures. Really! And those get changed by your orthodontist every 4-6 weeks. So the next time you have an adjustment, the stained ligatures will be replaced with fresh new ones and your braces will look white and perfect again.
But what if it will be weeks until your next adjustment? How can you get rid of stains from curry, mustard, coffee, tea, or smoking? Well, here's the bad news: it's very difficult. You can try brushing with whitening toothpaste, but that has very limited results. The yellowish tinge will probably still be visible to some degree. If you have an important engagement and need your braces to look white again, you must visit your orthodontist and get your ligatures changed.
Here are some suggestions to help you avoid this problem in the future:
Instead of clear or white ligatures, choose light blue, or smoke color. ArchWired readers have said that the smoke colored ligatures do not stain. The light blue ligatures turn bright green immediately from curry, but after a few brushings with regular (non-whitening) toothpaste, they settle into a pleasant light teal color. Or go bold. Bolder colors don't stain as easily.
Readers have recently reported that there is a new opalescent pearl color of ligature that resists some stains (although it does not resist curry stains at all).
If all else fails, ask your orthodontist to use tie wires instead of elastic ligatures. Tie wires do not stain at all.
Eat curry only in the days before an adjustment (not really an option for us curry addicts!)
Give up smoking. Easier said than done, but better for your health!
Original Article: http://www.archwired.com/curry_stain.htm
---
Looking for an orthodontist in Beaverton, Oregon? Biermann Orthodontics is a cutting-edge orthodontic practice that serves Beaverton and Molalla, OR, and focuses on providing world-class customer service and efficient treatment. We strive to create stunning smiles in the shortest amount of time without ever sacrificing quality.
Visit our Locations page to find a clinic near you, or schedule an initial consultation.
Biermann Orthodontics
503-690-0722
17885 NW Evergreen Parkway, Suite 200
Beaverton, OR 97006
https://www.mcbiermann.com/wp-content/uploads/2015/02/ceramic-braces.jpg
300
702
mbiermann
https://www.mcbiermann.com/wp-content/uploads/2014/09/lgoo.png
mbiermann
2015-02-12 02:43:57
2015-03-04 04:17:39
Help! Did I Stain My Braces?