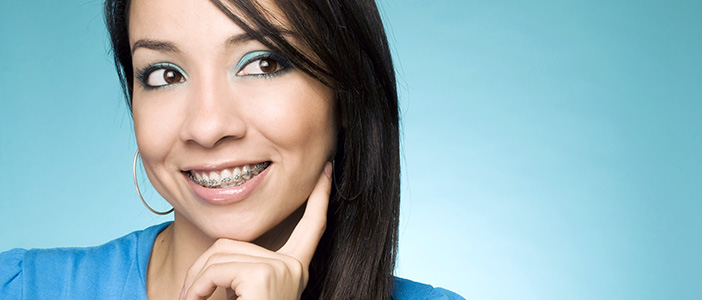 Which is Better, Invisalign or Braces?
Article by Dr. Darren Flowers | Featured on Dentistry IQ
Orthodontic treatments that use either braces or Invisalign are just few of the many techniques used by dental professionals in straightening the teeth of their patients. They straighten teeth to give them an ideal position, improve their look, and promote proper function. Invisalign utilizes a set of clear plastic trays as a means of achieving the position. Traditional braces, on the other hand, usually make use of metal wires with an aim of getting the most ideal movement or position for the teeth.
The good thing about orthodontic dental treatments that use braces or Invisalign is that they do more than just straighten the teeth. These are also valuable in correcting bite issues that often require special diagnosis and treatment.
Benefits of Invisalign
The use of Invisalign is an efficient method for tooth movements that are not too complicated. A set of clear, computer-generated trays is ideally worn 24 hours a day with change-outs every two weeks. There are certain trays that can last for six months to one year. However, these require some form of retention to prevent the teeth from shifting back. One of its best advantages is that the trays are relatively invisible. Hence the name Invisalign. Some people simply don't want anyone to know they are wearing braces. They also provide help for people who wish to obtain straight teeth while still feeling comfortable in social situations. Wearing Invisalign offers comfort because it does not affect your speech.
Invisalign treatment can be expected to work more efficiently for esthetic purposes rather than for the purpose of improving the functionality of the teeth. This is why many people, especially those who have complex dental problems, still prefer dental braces.
Benefits of dental braces
Dental braces feature brackets that tend to run along a wire. An orthodontist or other trained dental professional is responsible for affixing the dental braces onto the teeth. The wire and brackets that form part of the braces are pressed against the patient's teeth. This supports slight movements that can help in properly aligning and straightening the teeth.
Dental braces can correct even the most complicated issues in aligning the teeth. The braces are not only esthetically pleasing, but functional as well. These are beneficial in closing gaps and correcting crooked teeth.
Dental braces are better for complex cases
There are plenty of reasons why you might choose dental braces over Invisalign. Mainly composed either of colored metal or resin brackets, braces are attached onto the face of the teeth. Braces also come with a wire that runs through them and affixes them in place. One benefit of dental braces over Invisalign is that these are not removable.
Unlike an Invisalign treatment which is extremely useful for esthetic purposes and simple dental issues, braces are functional and work efficiently for fixing complex tooth issues. Braces can also be expected to work faster at closing gaps and aligning the teeth than Invisalign.
According to patients, braces work in moving misaligned teeth within a relatively short period. The use of these dental materials in aligning the teeth is also a huge help in fixing bites and creating an attractive and healthy smile. This plays a significant role in boosting the patient's self-confidence. Dental braces are also useful in correcting malocclusion (crooked or crowded teeth) and bad bites.
If the patient's bite is abnormal, then the application of braces can bring out his or her best smile. The immediate correction of this problem can improve the patient's smile while also boosting his or her oral health. This is beneficial because being unable to correct an abnormal bite, or other dental issues that are treatable using braces, can lead to oral health problems. This proves the usefulness of dental braces in curing various dental problems.
Are braces better than Invisalign? Ultimately it's going to come down to determining the specific need in each case and deciding which one will meet that need in the best way for your patient.
---
Looking for an orthodontist in Beaverton, Oregon? Biermann Orthodontics is a cutting-edge orthodontic practice that serves Beaverton and Molalla, OR, and focuses on providing world-class customer service and efficient treatment. We strive to create stunning smiles in the shortest amount of time without ever sacrificing quality.
Visit our Locations page to find a clinic near you, or schedule an initial consultation.
Biermann Orthodontics
503-690-0722
17885 NW Evergreen Parkway, Suite 200
Beaverton, OR 97006
https://www.mcbiermann.com/wp-content/uploads/2015/10/braces-or-invisalign.jpg
300
702
mbiermann
https://www.mcbiermann.com/wp-content/uploads/2014/09/lgoo.png
mbiermann
2015-10-03 01:38:44
2015-10-03 01:38:44
Which is Better, Invisalign or Braces?