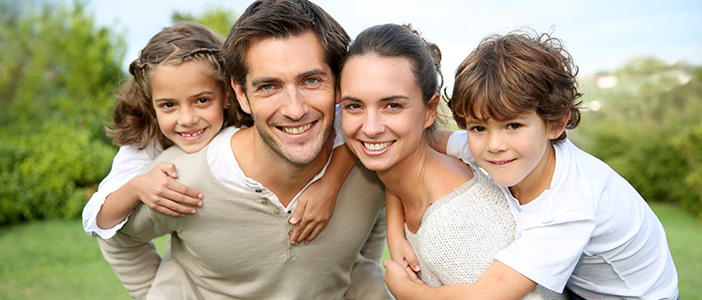 Six Important Dental Health Facts You Should Know
by Dianne L. Sefo, RDH, BA | Featured on Colgate
Not taking care of your mouth can lead to many dental problems: bad breath, gum disease, cavities, sensitivity and even tooth loss. But the good news is these issues are preventable.
For ideal dental health, there are numerous good habits you need to adopt. Here are six dental health facts you should know.
Healthy Lifestyles Make Healthy Smiles
Research from the Journal of Periodontology suggests regular exercise and a healthy diet decreases the chances of developing gum disease. A poor diet filled with sugary foods and liquids can lead to cavities.
Good Oral Hygiene Takes Time
A white smile doesn't happen overnight. Several small positive changes in your routine will contribute to this gradual process. Plaque, the sticky film of bacteria constantly forming at the gum line and on the surfaces of your teeth, can take time to remove. Brush your teeth two to three minutes at a time, and twice daily. Consider using a timer to help ensure you're spending enough time at the sink, or play a song of the same length encouraging everyone in the house to do the same. Interdental tools such as floss reach many areas of the mouth that your toothbrush can't and should be used at least once daily before bedtime. Finish your routine by rinsing with mouthwash according to label directions to help keep your teeth and gums healthy.
Proper Technique with the Proper Products
Toothbrushes come in a variety of shapes and sizes, but choose one that fits in your mouth comfortably. Correct brushing technique means placing the toothbrush at a 45-degree angle toward your gum line and gently moving the bristles back and forth in short strokes. Make sure to brush the outer, inner and biting surfaces of all your teeth. Brush your tongue as well, or use a tongue cleaner to kill the bacteria that are there.
Toothpaste is available with a variety of active ingredients that can help protect you from specific dental problems, such as cavities, gum disease, bad breath, tartar buildup, stains or sensitivity. Mouthwash can be used as an additional aid for a healthy mouth, but it does not replace brushing and flossing on a daily basis. Like toothpaste, it is also available with a variety of active ingredients, such as fluoride to protect the teeth, and antimicrobials to reduce plaque and gingivitis. Consult with your dental professional to see which types of products are right for you.
The Importance of Floss
Don't skimp on the floss. Use a long piece, about an arms-length, that provides enough grip to access the spaces between every tooth, front and back. Wind up most of the floss around the middle finger of one hand and the rest around the middle finger of the other. Use your thumbs and index fingers to grip the floss, and gently slide it between each tooth down to the gum line. Move the floss against the tooth in an up-and-down motion before you go on to the next area. As you move from one tooth to the next, unroll and grip a fresh section of floss to avoid transferring the plaque back on to your teeth.
If you find it difficult to use floss, don't skip cleaning between your teeth altogether. There are other tools you can use, such as a floss holder, wooden sticks, plastic picks and small interdental brushes.
Start Healthy Habits Early
As soon as your child's baby teeth appear, they're at risk of cavities — also known as dental caries. Cavity-causing bacteria can be transferred to a baby's mouth from a parent, often from using the same spoon or sharing a toothbrush. Just as cavities can distract you from work, they can make it difficult for children to pay attention in school. So look after your child's teeth as if they're your own. Using a soft, age-appropriate toothbrush gets them off to a healthy start. They'll need help though, so brush your child's teeth until you're comfortable that he or she can brush without you. You'll probably recognize this transition at seven or eight years of age.
When your child has two teeth touching, it's time to introduce daily flossing. The American Dental Association (ADA) recommends using a "smear" of fluoridated toothpaste for children three or younger, and then a "pea-size" amount for children ages three through six. Discuss your child's fluoride needs with your dentist or pediatrician and prepare to take your child to see a dentist by his or her first birthday.
See Dental Experts Regularly
Don't wait until it's too late! See your dentist and dental hygienist twice a year for a professional cleaning and checkup. Trained to prevent oral diseases, dental professionals will find the hidden problems you may not be able to see, keeping you aware of the little dental health facts that make big differences in your family's life.
---
Looking for an orthodontist in Beaverton, Oregon? Biermann Orthodontics is a cutting-edge orthodontic practice that serves Beaverton and Molalla, OR, and focuses on providing world-class customer service and efficient treatment. We strive to create stunning smiles in the shortest amount of time without ever sacrificing quality.
Visit our Locations page to find a clinic near you, or schedule an initial consultation.
Biermann Orthodontics
503-690-0722
17885 NW Evergreen Parkway, Suite 200
Beaverton, OR 97006
https://www.mcbiermann.com/wp-content/uploads/2015/09/dental_health.jpg
300
702
mbiermann
https://www.mcbiermann.com/wp-content/uploads/2014/09/lgoo.png
mbiermann
2015-09-26 02:29:49
2015-09-26 02:29:49
Six Important Dental Health Facts You Should Know