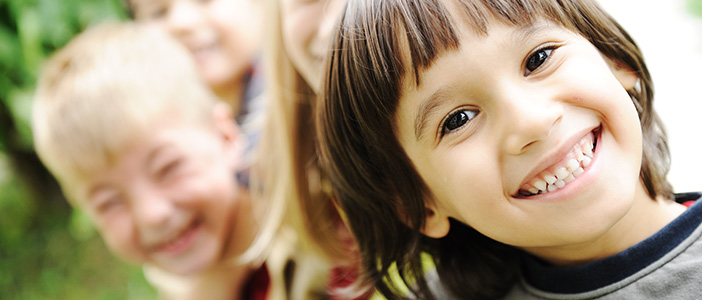 Article Featured on ncohf.org
Did you know that pediatric dental disease, also referred to as childhood tooth decay, is the #1 chronic childhood illness?  When left untreated, childhood tooth decay can have devastasting consequences that extend beyond the dental chair. Rampant decay can negatively impact a child's overall quality of life, inhibit their cognitive and social development and compromise their growth, function and self esteem.
Pediatric dental disease is 5 times more common than asthma and 7 times more common than hay fever.
Left untreated, pediatric dental disease can lead to malnourishment, bacterial infections, required emergency surgery and even death.
Pain and infection caused by tooth decay can lead to problems in eating, speaking and learning.
Dental disease has been linked to heart disease, stroke, diabetes, pneumonia, poor pregnancy outcomes and dementia.
THE GOOD NEWS? TOOTH DECAY IS PREVENTABLE!
A CHILDREN'S ORAL HEALTH CRISIS
In the U.S. alone,
Dental care is the most prevalent unmet health need of children in the United States
An estimated 17 million children in America go without dental care each year
More than 51 million school hours and 164 million work hours are lost each year due to dental disease, leading to increased educational disparities and decreased productivity
Approximately 43% of America's lack dental insurance, including more than 20 milion children, almost 3 times the population lack medical coverage
For every $1 spent on oral health preventive measures, American taxpayers are saved as much as $50 in restorative and emergency procedures for the under and uninsured
Only 1.5% of 1 year olds have had a dental office visit compared with 89% who have had an office-based visit with their physician
52% of new recruits have oral health problems needing urgent attention that would delay overseas deployment
More than 25% of children aged 2-5 years and 50% of those aged 12-15 years suffer from tooth decay
In Canada,
An estimated 2.26 million school days are missed each year due to dental-related illness
4.15 million work days are lost annually due to dental disease
57% of children aged 6-11 years have decayed, missing or filled teeth
59% of adolescents have decayed, missing or filled teeth
A GLOBAL PROBLEM
Dental decay is the most common childhood disease worldwide.
Tooth decay is still a major problem in most industrialized countries, affecting 60-90% of schoolchildren and a majority of adults.
Access to oral health services in developing countries is limited, and teeth are often left untreated or are extracted due to pain.
Dental disease is the fourth most expensive disease to treat in most industrialized countries.
---
Looking for an orthodontist in Beaverton, Oregon? Biermann Orthodontics is a cutting-edge orthodontic practice that serves Beaverton and Molalla, OR, and focuses on providing world-class customer service and efficient treatment. We strive to create stunning smiles in the shortest amount of time without ever sacrificing quality.
Visit our Locations page to find a clinic near you, or schedule an initial consultation.
Biermann Orthodontics
503-690-0722
17885 NW Evergreen Parkway, Suite 200
Beaverton, OR 97006
https://www.mcbiermann.com/wp-content/uploads/2015/10/facts-about-tooth-decay.jpg
300
702
mbiermann
https://www.mcbiermann.com/wp-content/uploads/2014/09/lgoo.png
mbiermann
2015-10-14 02:23:17
2015-10-14 02:23:17
Facts About Tooth Decay